Ornellaia. The mere mention of it makes wine lovers swoon. Since its first vintage in 1985, this Italian wine has been considered one of the best red wines in the world. Elegant and graceful, lively and expressive, the Super Tuscan is on the wish list of almost all wine collectors. The soon-to-be-released 2018 vintage of the winery is particularly tempting. "Synergy effects and interactions between the different terroirs of the property have resulted in proportions and complexity," said Axel Heinz, Ornellaia Estate Director. "The result is a round and silky wine in which all elements merge into an expression of grace and beauty."
Listed among the best Italian wineries by Wine Advocate, Wine Spectator, James Suckling, Antonio Galloni, Bruce Sanderson and Italian wine guides Gambero Rosso, Espresso and Veronelli. Ornellaia was originally founded in 1981 by Marchese Lodovico Antinori in a region along the Tuscan coast (Bolgheri) that is traditionally not known for viticulture. The discovery of the region's potential in the 1980s – especially for growing Bordeaux grape varieties – sparked a super Tuscan revolution for which Ornellaia is paramount. In 2001, the Ornellaia was named "Wine of the Year" by Wine Spectator in 1998. In 2011, the German publication Der Feinschmecker awarded Ornellaia the most coveted prize, the wine legend.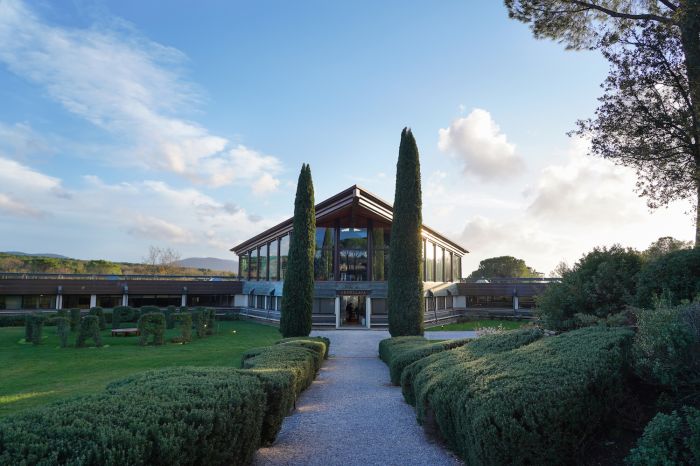 Photo: Alexandra Korey
Ornellaia has belonged to the Frescobaldi family since 2005 and is known by both wine and art collectors for its uniqueness Harvest artist Program in which the exclusive character of each year is artistically celebrated. Each year, starting with Ornellaia's 2006 release in May 2009, a contemporary artist creates a site-specific piece of art and a series of limited-edition labels inspired by a word Heinz chose to denote the personality of the new vintage describe. For the year 2018 the Belgian artist Jan Fabre was chosen to interpret "La Grazia". With his trademark, Fabre created dramatic sculptures from red coral that tower above the three best salmanazare (9 liters): a candle of mercy, the crown of goodness and the heart of virtue.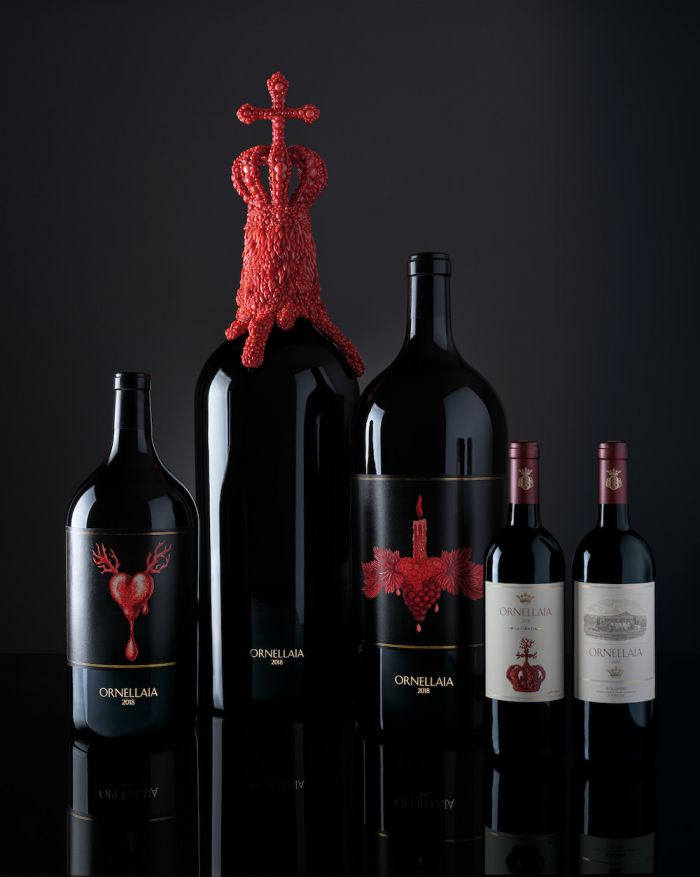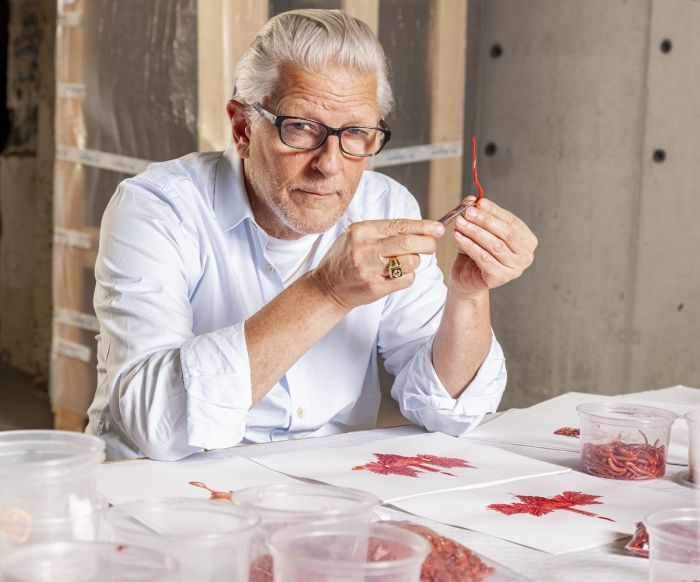 Jan Fabre
"I believe that art should balance ethical values ​​and aesthetic principles," said Fabre. "For this reason I decided to use shapes like hearts, crowns, candles and wings in the sculptures for Ornellaia 2018. These are symbols of passion, virtue, and purity, brought to life through twigs and red coral beads. In a candle of mercy or in the heart of virtue, they liquefy like the melting grace of Ornellaia wine. "
Each of the six 750 ml bottles in each case from Ornellaia has a label designed by Fabre. As in previous years, the project includes a limited edition of 111 large-format bottles (100 Jeroboams – 3 liters, 10 Imperials – 6 liters and 1 Salmanazar – 9 liters), which are personally numbered and signed by the artist. To encourage their commitment to art, the Frescobaldi family is donating a selection of these bottles to be auctioned at Sotheby's, the win of which will support the Solomon R. Guggenheim Foundation's Mind's Eye program, which helps blind and visually impaired visitors experience art.
In the United States, Ornellaia is imported from Twenty and can be found in restaurants and top wine stores as well as at Wine.com.
Photos courtesy of Ornellaia