212 West 72ond Street
212 West 72nd Street is an iconic modern building on the Upper West Side known for its signature curved glass facade. Its dramatic presence echoes the most historic and picturesque corners of the neighborhood, transforming from top to bottom rental to condominium. A few days earlier, Centurion real estate investors announced the start of sales of 126 condominiums ranging from one to five bedroom floor plans. Initial inventory ranged from $ 1.25 to $ 8.3 million.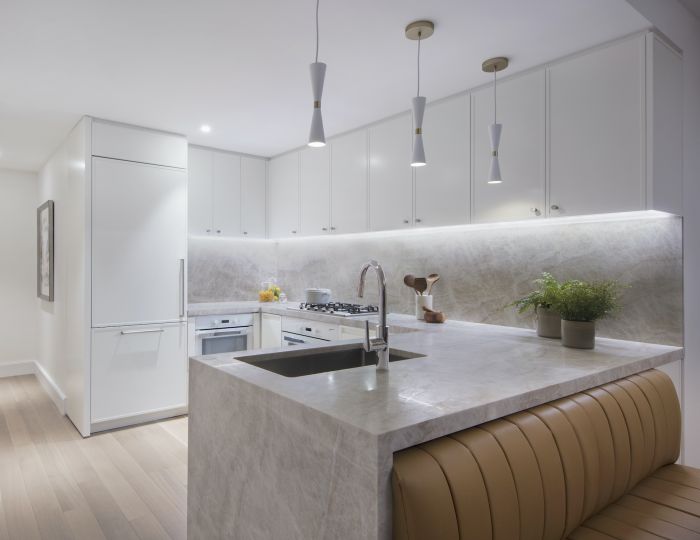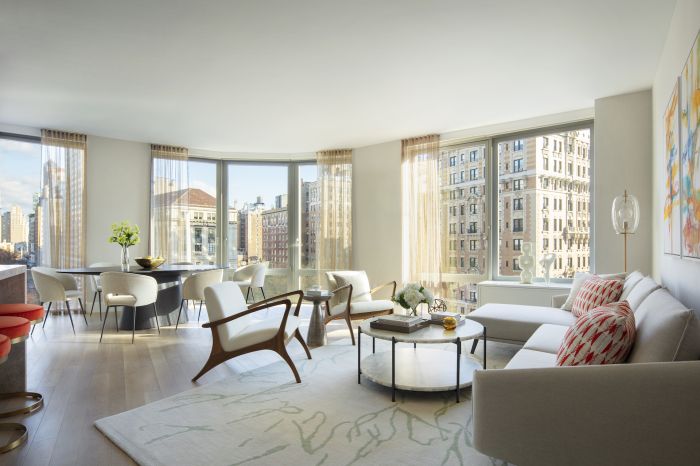 S. Frances
The top design company based in New York CetraRuddy led the redesign of these residences, including improved and completely redesigned interiors and a new suite of amenities. The first completed model residences can now be viewed and experienced before the building is opened to residents in spring 2021.
"For the next chapter on 212 West 72nd Street, we wanted to reinterpret modern life on the Upper West Side," said Nancy J. Ruddy, founding director of CetraRuddy. "The huge glass surfaces that define the architecture of the building flood the interiors with light, air and a general feeling of serenity. We've added modern open floor plans to the panoramic glass windows that aren't normally seen in many Westside buildings, which are not only inviting but also really useful for an upscale New York lifestyle. "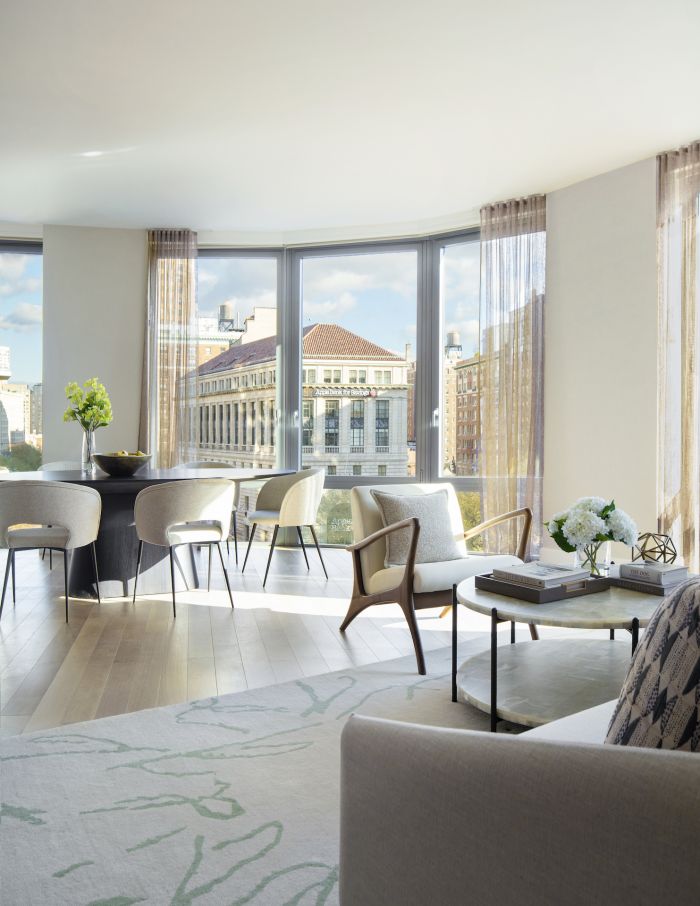 S. Frances-More living area, curved windows.
In addition, CetraRuddy chose a soft color palette of neutral tones, subtle metallic accents and unique textures to complement the light-filled interior. In the kitchens, surfaces such as white lacquer and quartzite as well as floorboards made of white oak were used. In the custom-made kitchens, the cabinets and worktops are not only designed for form, but also for function with plenty of storage space.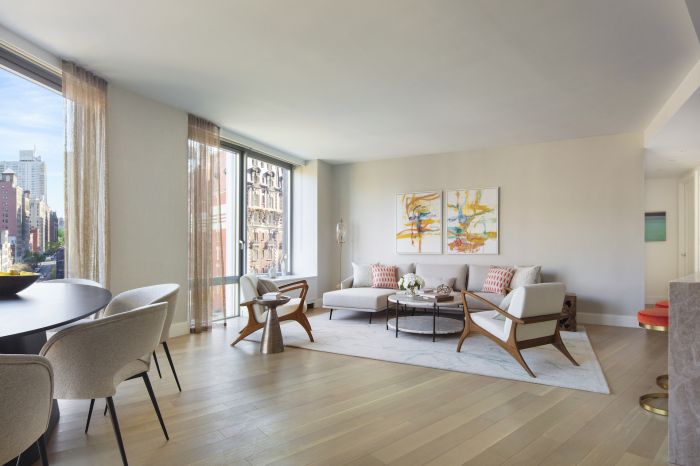 S. Frances-Great Room – living / dining room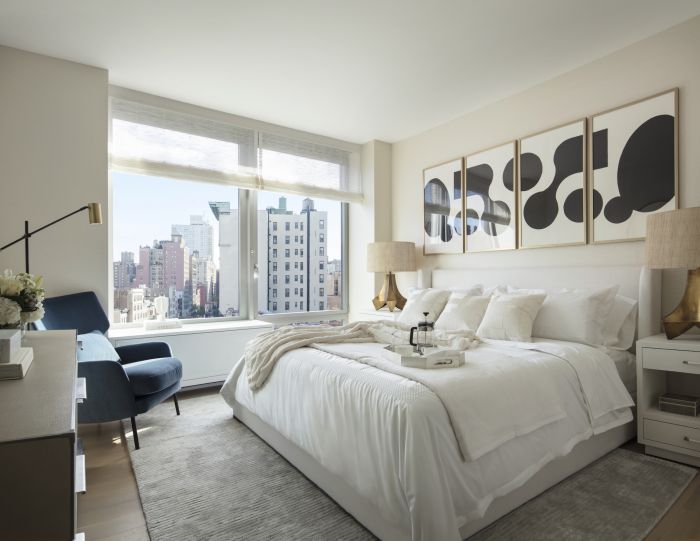 S. Frances
In the master bathroom, custom-made vanities from CetraRuddy offer polished nickel accents and large, deep drawers clad in leather textiles. Medicine cabinets with plenty of storage space are framed in nickel, and wall lights accented by handcrafted crystal colors cast a soft light. The showers are made of fluted glass panels in a polished nickel frame, and the bathtubs have custom marble surrounds. Floor-to-ceiling marble walls and polished marble floors round off the healthy sanctuary.