Crockett & Jones, since then James Bond's shoemaker Skyfallannounced the launch of one new website and e-commerce department.
The website starts with a multi-store setup that covers shipping destinations in the UK, USA and ROW excluding Europe. Due to complications with Brexit, Crockett & Jones is unfortunately unable to ship to European destinations for the time being.
The online store is operated and managed by a small team of expertly trained staff who are committed to doing everything they can to ensure that the online customer service meets the high expectations of Crockett & Jones customers. This new department will be adjacent to the Crockett & Jones brick and mortar retail stores.
The premises that house the e-commerce warehouse and customer care team were acquired a few years ago in 2018. Jonathan & Nick Jones had the foresight to buy back the old carriage house across the street. Her grandfather's Bentley from the 1930s was once located here, either a Speed ​​Six or an 8 liter. The building was sold during the company's decline in the late 1960s and has now risen after a purpose-built remodel for the occasion. Located across from the factory, this new home at 17 Magee Street maximizes warehouse efficiency with shoe manufacturing expertise.
James Bond has worn several Crocket & Jones shoes in the latest movies, You can find an overview here.
A special one in 2020 The limited edition "James" shoe has been releasedWe're celebrating the partnership with the 007 franchise and the new movie No time to die.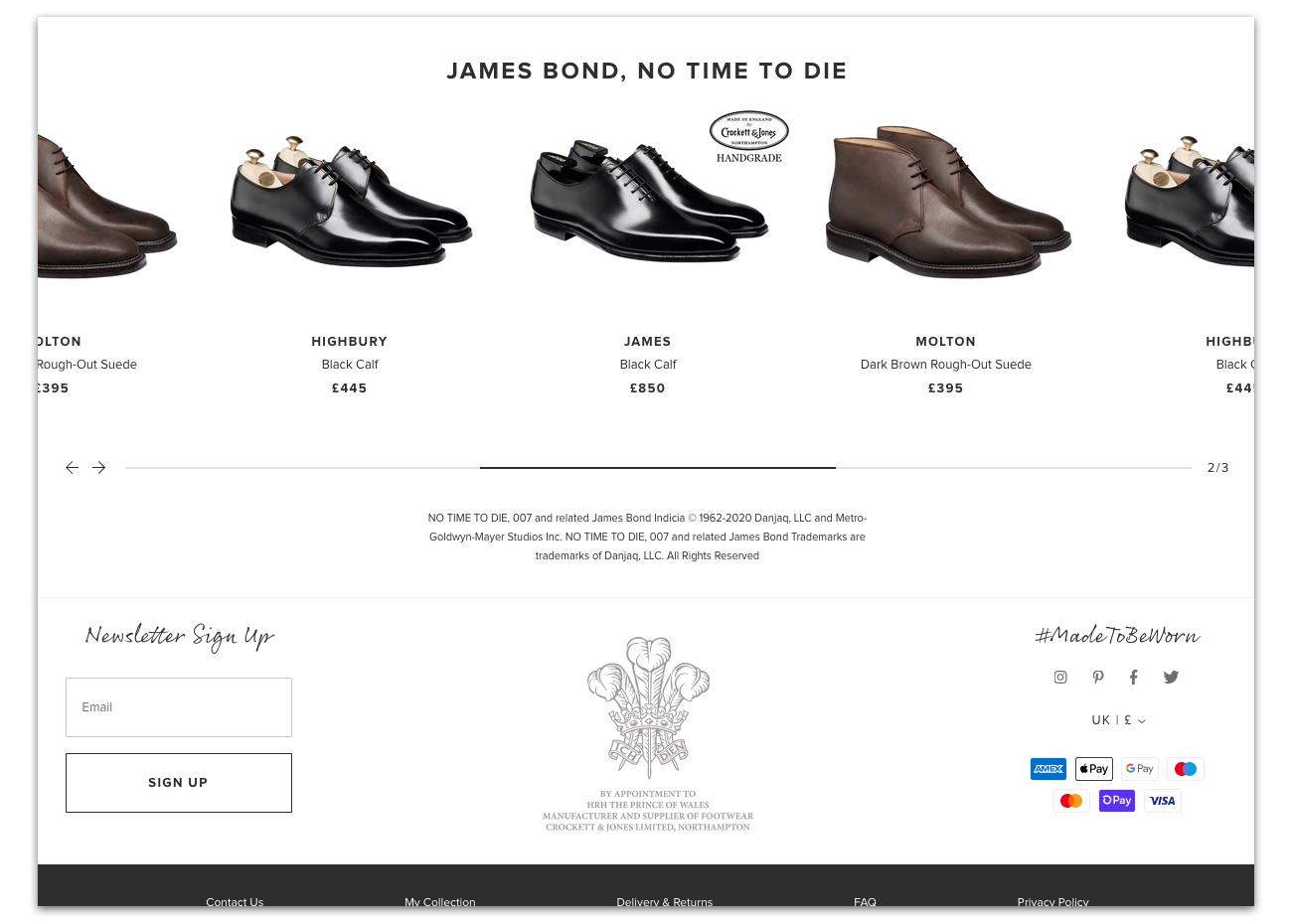 The website has its own No time to die Side showing 'James' and the two shoes Bond will wear in the film: the Molton and the Highbury – which you can finally buy directly online from Crockett & Jones.
Visit the new Crockett & Jones website or Visit the No Time To Die page on this website.