From the JustLuxe content partner The supercar blog
Lamborghini has officially presented the unique SC20 speedster. The SC20 was developed by the Squadra Corse Racing Division and designed by Centro Stile. It is a racing toy that is also approved for the street.
The Lamborghini SC20 was inspired by the Diablo VT Roadster, Aventador J, Veneno Roadster and Concept S. The styling is clearly inspired by the SC18 Alston – Another one-of-a-kind supercar. The front splitter has slats on both sides and the air inlets on the front hood are inspired by those of the Huracan GT3 EVO. When looking at the side profile you will find references to the SCV12 essence. At the rear there is a large carbon fiber spoiler that can be adjusted in three different positions.
The SC20 is painted in Bianco Fu (white) with Blu Cepheus (blue). The interior of the car is wrapped in Nero Cosmus (black) and Bianco Leda (white). The dashboard cover, the rear panel, the door panels, the center console and the steering wheel cover are made from exposed carbon fiber. The door handles are made from a solid piece of aluminum, while the ventilation slots are 3D printed.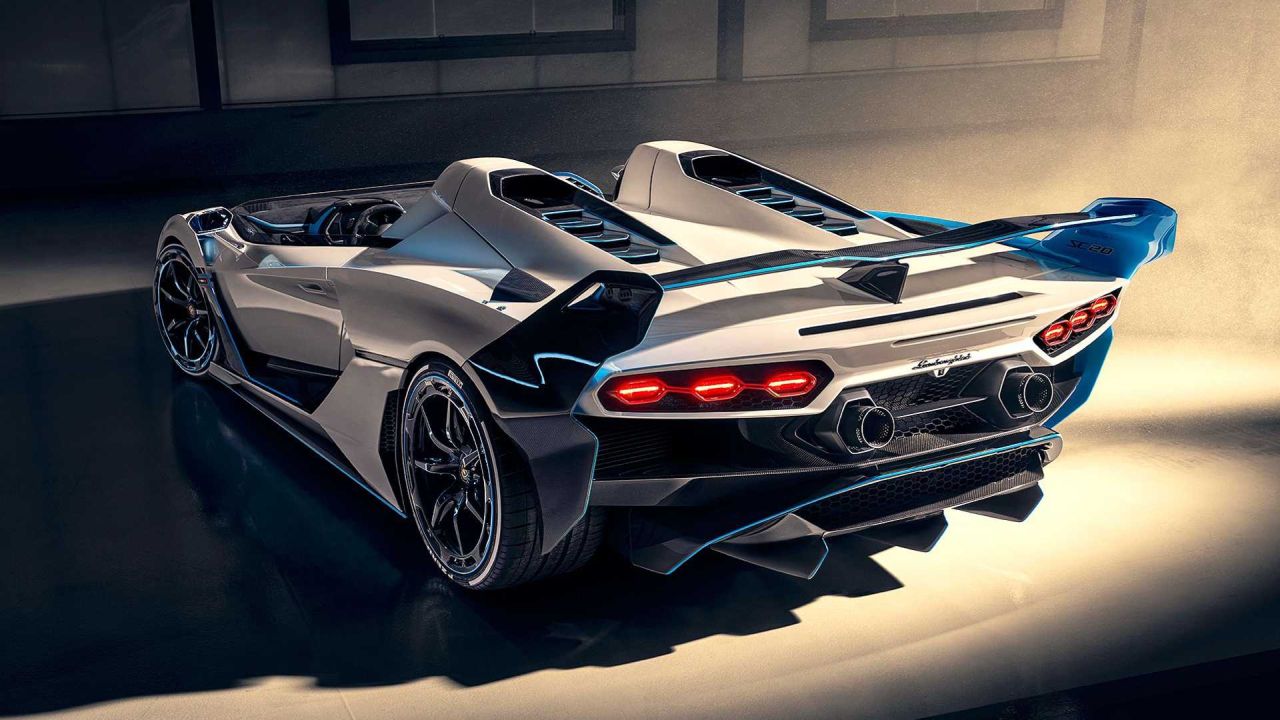 The SC20 is powered by a 6.5 liter V12 engine that pumps 770 horsepower at 8500 rpm and 531 lb-ft at 6750 rpm. The engine is connected to a 7-speed, single-clutch automatic transmission that transmits power to all four wheels via all-wheel drive and a central electronic differential.
MORE FROM THE SUPERCAR BLOG