We're 10 days away from the NBA trade deadline. Which contenders will make a splash heading into March 25?
One of the season's biggest moves has already been made, with the Brooklyn Nets signing Blake Griffin last week after the former All-Star forward agreed to a buyout with the Detroit Pistons.
The Nets, who have won 12 of 13 games behind James Harden and Kyrie Irving, are looking scary. As for the rest of the Eastern Conference, the contenders are starting to rise to the top. The Nets, the Philadelphia 76ers, Milwaukee Bucks, Miami Heat and Boston Celtics are all rolling.
In the Western Conference, the Utah Jazz have hit a midseason roadblock. And they're not alone: The LA Clippers have lost four of five and the Los Angeles Lakers have dropped six of nine, slumps that have let the rising Phoenix Suns take hold of the No. 2 spot in the conference.
Where does our panel see all 30 teams now?
Note: Throughout the regular season, our panel (ESPN's Tim Bontemps, Nick Friedell, Andrew Lopez, Tim MacMahon, Dave McMenamin, Eric Woodyard, Royce Young and Ohm Youngmisuk) is ranking all 30 teams from top to bottom, taking stock of which teams are playing the best basketball now and which teams are looking most like title contenders.
ESPN
Previous rankings: Week 1 | Week 2 | Week 3 | Week 4 | Week 5 | Week 6 | Week 7 | Week 8 | Week 9 | Week 10 | Week 11 | Week 12
1. Utah Jazz
2020-21 record: 28-10
Previous ranking: 1
The momentum from the Jazz's 22-2 run is long gone, as Utah has dropped four of the past six games. The Jazz have slipped significantly on the defensive end, allowing 115.9 points per 100 possessions during the six-game slump. Donovan Mitchell's efficiency has also dipped drastically; he's shooting only 36.5% from the floor in March. — MacMahon
This week: @BOS, @WAS, @TOR
2. Brooklyn Nets
2020-21 record: 26-13
Previous ranking: 2
It's rolling along in Brooklyn, with the Nets winning 12 of their past 13. They've added another former All-Star in Blake Griffin, and even without Kevin Durant, they haven't slowed down at all. But Durant has now missed the Nets' past 11 games, raising some concerns about his hamstring injury. Head coach Steve Nash said last week Durant is "getting better all the time," which is encouraging, but with another new player to integrate, the Nets are running out of time to see all their pieces mesh on the court. — Young
This week: NYK, @IND, @ORL, WAS
3. Phoenix Suns
2020-21 record: 25-12
Previous ranking: 5
2 Related
One of the keys that has helped vault Phoenix to the No. 2 spot in the Western Conference standings has been the Suns' ability to win away from home. As of Sunday night, the Suns are tied with the Lakers with a league-best .722 winning percentage in road games. In their first game back after the All-Star break, the Suns carried those winning ways into Portland, as Devin Booker dropped 35 in his return from a knee injury that kept him out of the All-Star Game. — Lopez
This week: MEM, MIN, MIN, LAL
4. Philadelphia 76ers
2020-21 record: 27-12
Previous ranking: 3
The city of Philadelphia breathed a collective sigh of relief when Joel Embiid's scary fall in Friday's win over the Wizards resulted in only a bone bruise that's expected to keep him out for a couple of weeks. Still, the Sixers are going to have work to do to keep pace with the streaking Nets and stay on top of the East without their MVP candidate for the foreseeable future. — Bontemps
This week: NYK, MIL, SAC, @NYK
5. Los Angeles Lakers
2020-21 record: 25-13
Previous ranking: 4
L.A. came back from a 12-point deficit to beat a Pacers team that came into the night having lost five out of six games. "Teams are executing well against us. It doesn't matter the record," LeBron James said after the game. He's right. The defending champions will continue to have a target on their backs, even while missing two starters in Anthony Davis (right leg) and Marc Gasol (health and safety protocols). — McMenamin
This week: @GSW, MIN, CHA, ATL, @PHX
6. LA Clippers
2020-21 record: 25-15
Previous ranking: 6
After destroying the Warriors in their first game back from the break, the Clippers were punched in the mouth in New Orleans. This is the second time a younger team (Memphis and New Orleans) took it to them this season on the road. With guys in and out due to injuries and a defense that has yet to live up to expectations, the Clippers have dropped five of seven. Patrick Beverley (knee) is out for at least two more games and Serge Ibaka has a sore back. Two games against Luka Doncic in Dallas loom this week. — Youngmisuk
This week: @DAL, @DAL, CHA
7. Milwaukee Bucks
2020-21 record: 24-14
Previous ranking: 7
Giannis Antetokounmpo earned All-Star Game MVP honors, then returned from the break in an aggressive mindset. In his first two games back, he posted back-to-back triple-doubles to help Milwaukee beat New York on Thursday and Washington on Saturday. With his 33-point, 11-rebound, 11-assist performance against Washington, he became the first Bucks player with triple-doubles in consecutive games since Kareem Abdul-Jabbar in 1973, according to the Elias Sports Bureau. — Woodyard
This week: @WAS, @PHI, SAS
8. Denver Nuggets
2020-21 record: 22-16
Previous ranking: 9
Jamal Murray has come out of the break in a shooting slump, missing 22 of 27 shots and scoring a total of 13 points in two games. But Nikola Jokic's MVP campaign picked up where it left off and Michael Porter Jr. is playing his most consistent basketball of the season, averaging 22.6 points and 9.3 rebounds in his past three games. The Nuggets aren't whole yet, but they're getting closer with Paul Millsap and JaMychal Green recently returning. — Youngmisuk
This week: IND, CHA, CHI, NOP
9. Portland Trail Blazers
2020-21 record: 22-16
Previous ranking: 8
Carmelo Anthony's re-resurgence has been delightful, with him averaging 21.2 points on stellar percentages this month. He's hitting big shots and adding the kind of offensive punch the Blazers need off the bench. He should get some votes for Sixth Man of the Year. However, the numbers still don't entirely favor him, with the Blazers almost nine points per 100 possessions worse when he plays. — Young
This week: NOP, NOP, DAL, DAL
10. Dallas Mavericks
2020-21 record: 20-17
Previous ranking: 11
Josh Richardson has recently looked like the player the Mavs thought they were acquiring when they gave up Seth Curry to get him from the 76ers in an offseason trade. Richardson has averaged 14.6 points on .490/.371/.925 shooting splits as the Mavs have won 11 of their past 14 games. "Nobody's talking about it, but Josh Richardson has really stepped out defensively the past couple of weeks," coach Rick Carlisle said after Saturday's win over the Nuggets, when Richardson helped hold Jamal Murray to 10 points on 4-of-13 shooting. — MacMahon
This week: LAC, LAC, @POR, @POR
11. Miami Heat
2020-21 record: 21-18
Previous ranking: 12
The Heat have won four straight — and 10 of their past 11 — and continue to ride Jimmy Butler's hot hand back to the top half of the East. Butler is averaging 28 points, 9.3 assists and 4.7 rebounds per game in March — showing flashes of what got the Heat to within two wins of an NBA championship last October. Miami looks primed to make a strong second-half run. — Friedell
This week: CLE, @MEM, IND, IND

12. Boston Celtics
2020-21 record: 20-18
Previous ranking: 13
While Boston came up short against Brooklyn on Thursday, the Celtics were happy to finally get Marcus Smart back on the court. Boston will now be hoping, for the first time this year, to have its core players all available for an extended period of time, so the Celtics can begin to build some chemistry after a topsy-turvy first half. — Bontemps
This week: UTA, @CLE, SAC, ORL
13. San Antonio Spurs
2020-21 record: 19-16
Previous ranking: 10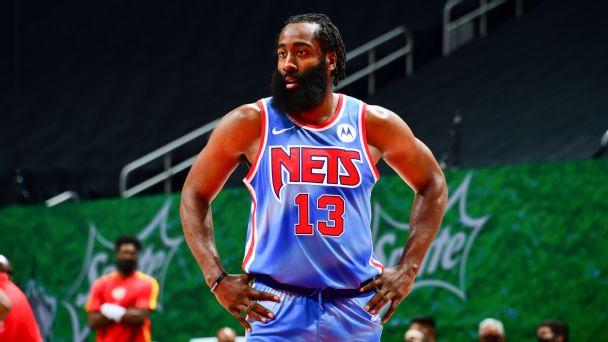 The NBA is back! Catch all the 2020-21 season action on ESPN, ABC and the ESPN App.
Monday, March 15
• Knicks at Nets, 8 p.m. on ESPN
• Lakers at Warriors, 10:30 p.m. on ESPN
Wednesday, March 17
• Bucks at 76ers, 7 p.m. on ESPN
• Clippers at Mavs, 9:30 p.m. on ESPN
All times Eastern
It was an up-and-down week for the Spurs as they kicked off the second half of the season. First, they are doing so without LaMarcus Aldridge, as the team mutually agreed with Aldridge to figure out where he'll play basketball next. That preceded a tough loss to Dallas and a bounce-back win against Orlando before they fell to Philadelphia by 35 on Sunday. DeMar DeRozan, who had 30 points and 11 assists against the Mavericks, missed the past two games, but the Spurs do finally have all of their players back after COVID-19 caused several players to miss time. — Lopez
This week: @DET, @CHI, @CLE, @MIL
14. Golden State Warriors
2020-21 record: 20-19
Previous ranking: 14
On his 33rd birthday on Sunday, Stephen Curry helped the Warriors get a much-needed win over the Jazz to snap a four-game losing skid. The better news is that rookie center James Wiseman scored 16 points and responded nicely after getting benched for most of Thursday's loss because he missed two COVID-19 tests. If Wiseman stays on track and second-year guard Jordan Poole continues shooting well, it will stabilize a second unit that has struggled all season. — Friedell
This week: LAL, @HOU, @MEM, @MEM
15. New York Knicks
2020-21 record: 20-19
Previous ranking: 15
This is a massive week ahead for New York. With a game Monday on ESPN in Brooklyn and two games against the Sixers later in the week, the Knicks are getting an immediate reminder of how their schedule went from being one of the league's easiest in the first half to one of its hardest in the second half. And with just 2.5 games separating the seventh-place Knicks from the 11th-place Raptors, things in the East can change in a hurry. — Bontemps
This week: @BRK, @PHI, ORL, PHI
16. Charlotte Hornets
2020-21 record: 19-18
Previous ranking: 18
The Hornets come into Monday's game against the Kings having won three straight and continue to gain steam as one of the most interesting offenses in the league behind rookie LaMelo Ball. In four games this month, the young point guard is averaging 19.8 points, 7.0 assists and 6.8 rebounds a game. — Friedell
This week: SAC, @DEN, @LAL, LAC
17. Atlanta Hawks
2020-21 record: 19-20
Previous ranking: 23
Atlanta continued its winning ways under interim coach Nate McMillan with three straight wins after the All-Star break. According to ESPN Stats & Information research, coupled with his two wins before the break, McMillan is the first coach to win his first five games as an interim coach since Mike Woodson did it with the Knicks in 2011-12. Win No. 5 came against the Cavaliers on Sunday, and it was a rare one in the sense that Trae Young had only 14 points. That's his lowest point total in an Atlanta win since his rookie season. — Lopez
This week: @HOU, OKC, @LAL

18. Indiana Pacers
2020-21 record: 17-20
Previous ranking: 19
The return of Caris LeVert was an emotional boost for the Pacers. Prior to LeVert's first game back during Saturday's 122-111 win over Phoenix, the Pacers had lost six of their past seven games. LeVert put up 13 points with 6 rebounds in 27 minutes in his Pacers debut, his first game since his kidney procedure. — Woodyard
This week: @DEN, BRK, @MIA, @MIA
19. Memphis Grizzlies
2020-21 record: 17-18
Previous ranking: 17
Memphis slipped under .500 Sunday by losing to the Thunder despite four Oklahoma City starters sitting out. That game seemed to be one of the few soft spots in the Grizzlies' post-break March schedule. Memphis' opponents in eight of the 10 games the rest of the month currently have winning records. That includes three games against the NBA-leading Jazz. All indications are that Jaren Jackson Jr., who is still recovering from offseason meniscus surgery, will wait until next month to make his season debut. — MacMahon
This week: @PHO, MIA, GSW, GSW
20. Toronto Raptors
2020-21 record: 17-22
Previous ranking: 16
The Raptors have now lost five in a row without 60% of their starting lineup after Sunday's blowout loss to the Bulls. The good news is that Toronto is set to get Pascal Siakam, Fred VanVleet and OG Anunoby back this week. The bad news is that the Raptors now find themselves sitting outside of even the play-in games in the Eastern Conference after an ugly two weeks. — Bontemps
This week: @DET, UTA, @CLE
21. New Orleans Pelicans
2020-21 record: 17-22
Previous ranking: 22
The most consistent thing about the Pelicans this season has been their inconsistency. Sunday's 20-point win over the Clippers was the latest in a series of wins over some of the top teams in the NBA, including the Jazz and Bucks. But they started off the second half with a 30-point loss to the Timberwolves. The second most consistent thing has been Zion Williamson's ability to score in the paint. Sunday was Williamson's NBA-leading 20th game this season with at least 20 points in the paint. That's as many as the Nos. 2 and 3 players on that list — Giannis Antetokounmpo (12) and Nikola Jokic (8) — have combined. — Lopez
This week: @POR, @POR, @DEN
22. Chicago Bulls
2020-21 record: 17-20
Previous ranking: 20
Although Zach LaVine was able to earn his first All-Star nod, the Bulls returned from the break with back-to-back losses to Philadelphia and Miami. Bulls coach Billy Donovan decided to switch things up within the starting lineup, replacing Coby White and Wendell Carter Jr. with Tomas Satoransky and Thaddeus Young. — Woodyard
This week: OKC, SAS, @DEN, @DET
23. Oklahoma City Thunder
2020-21 record: 17-22
Previous ranking: 24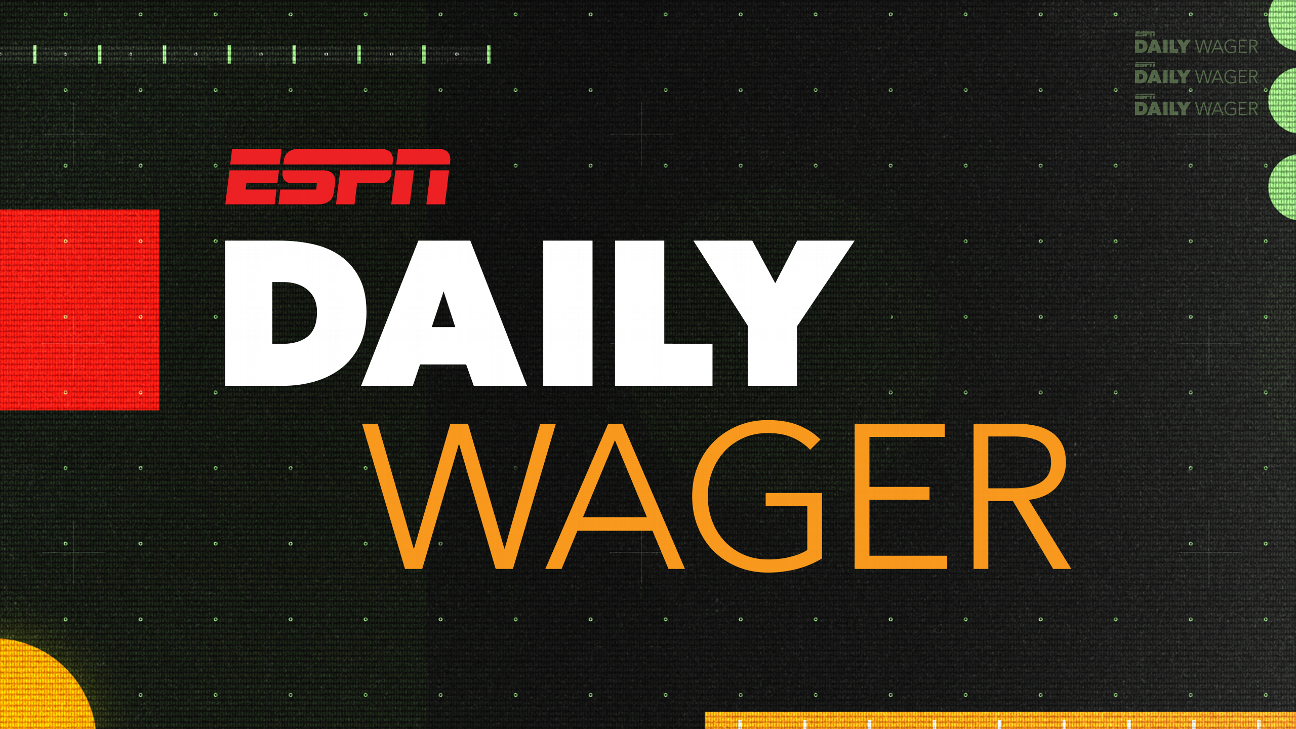 A daily sports betting news and information show (6-7 p.m. ET, ESPN2) that aims to better serve the millions of sports fans who participate in sports wagering and help educate general sports fans with in-depth analysis. Watch »
Despite an obvious goal to draft high in the lottery, the Thunder can't stop winning. On Sunday against the Grizzlies, four starters sat and they played fourth-quarter lineups without a point guard or shooting guard. Their odd success is due in part to Shai Gilgeous-Alexander's underrated stardom, but it's also because of role players like Kenrich Williams and Mike Muscala. Take a guess which players have the two highest on/off differentials on the Thunder. Not SGA. Not Al Horford. Not Lu Dort. It's Williams and Muscala; when they're on the floor, the Thunder are almost eight points per 100 possessions better than when they're off. — Young
This week: @CHI, @ATL, @HOU
24. Washington Wizards
2020-21 record: 14-23
Previous ranking: 21
The Wizards' defensive issues are back. They've opened the post-All-Star break on a three-game slide, surrendering an average of 126.3 points in losses to Memphis, Philadelphia and Milwaukee. Bradley Beal didn't play in one of those games and Davis Bertans is banged up. Since turning their season around by winning seven of eight games, the Wizards have lost five of six. With a packed schedule due to their earlier COVID-19 outbreak, the Wizards can't afford many more losing streaks. — Youngmisuk
This week: MIL, SAC, UTA, @BRK
25. Sacramento Kings
2020-21 record: 15-23
Previous ranking: 25
If Tyrese Haliburton is going to be Sacramento's beacon of hope, the first-year guard got a rude awakening of how far he has to go in the Kings' loss to the Hawks. Haliburton had eight points on 3-for-10 shooting and four assists in 24 minutes, while Trae Young showed he's just as much production as he is promise with 28 points on 9-for-17 shooting and nine assists in 32 minutes. — McMenamin
This week: @CHA, @WAS, @BOS, @PHI
26. Cleveland Cavaliers
2020-21 record: 14-24
Previous ranking: 26
Kevin Love's reintegration into the Cavs' lineup after missing 10 weeks because of a strained calf muscle has been touch and go. Love played 10 minutes in Cleveland's first game out of the break, scoring four points and amassing more fouls (2) than rebounds (1). In his second game back, he played just two minutes before needing to exit the game and end his night prematurely. — McMenamin
This week: @MIA, BOS, SAS, TOR
27. Orlando Magic
2020-21 record: 13-26
Previous ranking: 27
The Magic have lost eight in a row and are sliding toward the bottom of the Eastern Conference. The only big question left this season for Steve Clifford's beleaguered group is whether the front office will move any veteran pieces like Evan Fournier, Aaron Gordon or All-Star Nikola Vucevic prior to the March 25 trade deadline. — Friedell
This week: @NYK, BRK, @BOS

28. Detroit Pistons
2020-21 record: 10-28
Previous ranking: 29
Detroit returned from the All-Star break with back-to-back losses to Charlotte and Brooklyn. However, the team continues to make moves to try to put itself in position for a brighter future. First, Detroit agreed to a buyout with Blake Griffin, then it traded guard Svi Mykhailiuk and a 2027 second-round draft pick to the Thunder for former slam dunk champ Hamidou Diallo. Things might be gloomy now in Motown, but the Pistons are putting together an identity for the future. — Woodyard
This week: SAS, TOR, @HOU, CHI
29. Houston Rockets
2020-21 record: 11-26
Previous ranking: 28
Let's search for glimmers of good news after the Rockets' losing streak reached 16 games, the franchise's longest since a 17-game skid during its maiden season in San Diego 33 years ago. Reinforcements for the injury-ravaged Rockets are on the way soon, as Christian Wood, John Wall and Danuel House Jr. could all possibly return Tuesday against the Hawks. And Kevin Porter Jr., the 20-year-old acquired for essentially nothing from the Cavaliers, looks like a worthy reclamation project. He has averaged 17 points and 8.3 assists in his first three games for the Rockets. — MacMahon
This week: ATL, GSW, DET, OKC
30. Minnesota Timberwolves
2020-21 record: 9-30
Previous ranking: 30
During a pretty bad season, it was actually a pretty good week for the Wolves. Chris Finch got his first win as head coach, which snapped a nine-game losing streak for the team, and then on Sunday, Anthony Edwards played without question his best game as a pro. He put 34 on the Blazers, hitting 6 of 14 from 3, including some slick Harden-esque footwork on a few step-back jumpers. In his past seven games, Edwards is averaging 23.8 points per game. Don't hand Rookie of the Year to LaMelo quite yet. — Young
This week: @LAL, @PHO, @PHO