We do discovered the Spirit Yacht in the early No Time To Die trailers, but now the partnership between Spirit and EON Productions, Metro Goldwyn Mayer Studios (MGM) and Universal Pictures International has been officially announced.
James Bond sails his Spirit 46 yacht in No Time To Die
© 2021 Danjaq, LLC and Metro-Goldwyn-Mayer Studios Inc. All rights reserved
The latest partnership is for a Spirit 46 sailing yacht No time to die. In the film, Bond has left active duty and is enjoying a quiet life in Jamaica, where the sailing yacht Spirit 46 can be seen.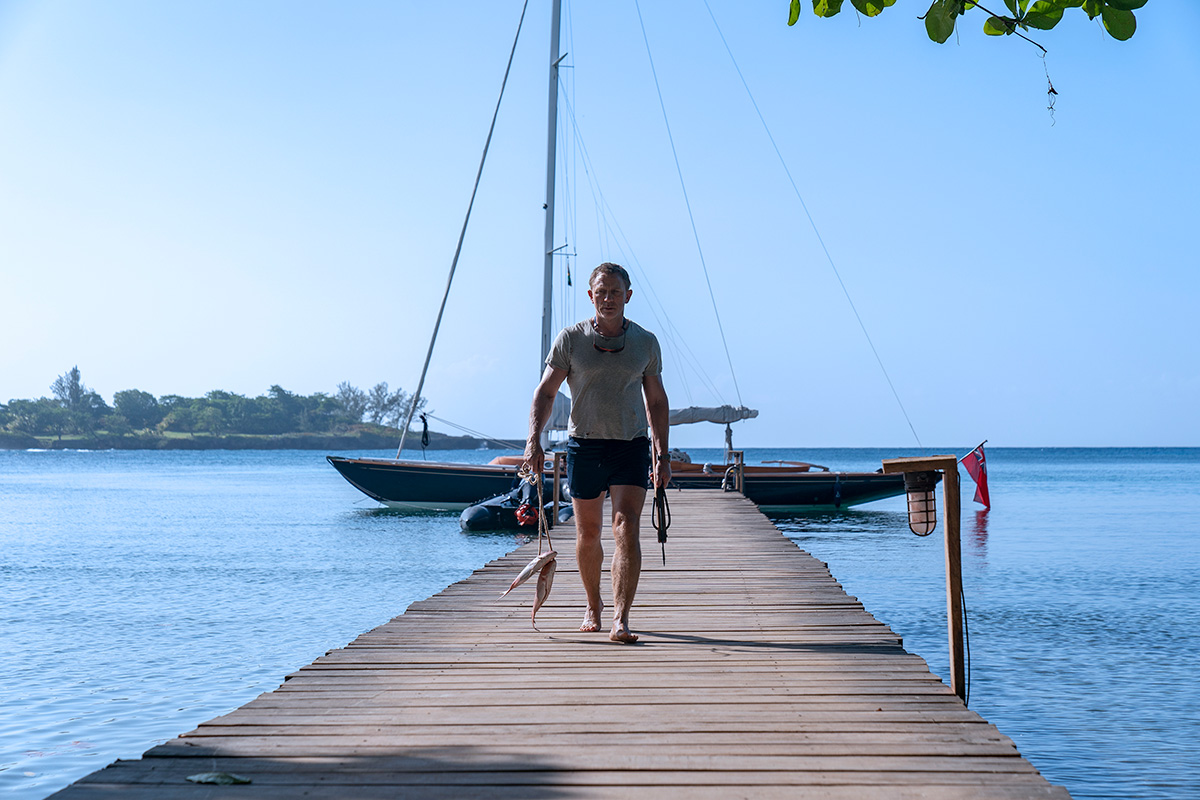 Bond walks on a dock with the Spirit 46 yacht in the background in No Time To Die
© 2021 Danjaq, LLC and Metro-Goldwyn-Mayer Studios Inc. All rights reserved
Sean McMillan, CEO and Head of Design, Spirit Yachts, commented, "The James Bond films are a cornerstone of British culture and we are honored to continue our partnership with such an iconic brand. The Spirit 46 is one of the original Spirit Yachts designs and is an example of the level of craftsmanship and attention to detail that goes into every Spirit Yacht. I think the yacht fits very well with the Bond character because of the combination of beauty and practicality. "
The Spirit 46 is a true modern classic yacht with long overhangs, flush decks and an elegant profile. As a day sailing yacht with a sailing speed of up to 18 knots, the Spirit 46 looks beautiful on the water and has the sailing performance of a regatta racing yacht.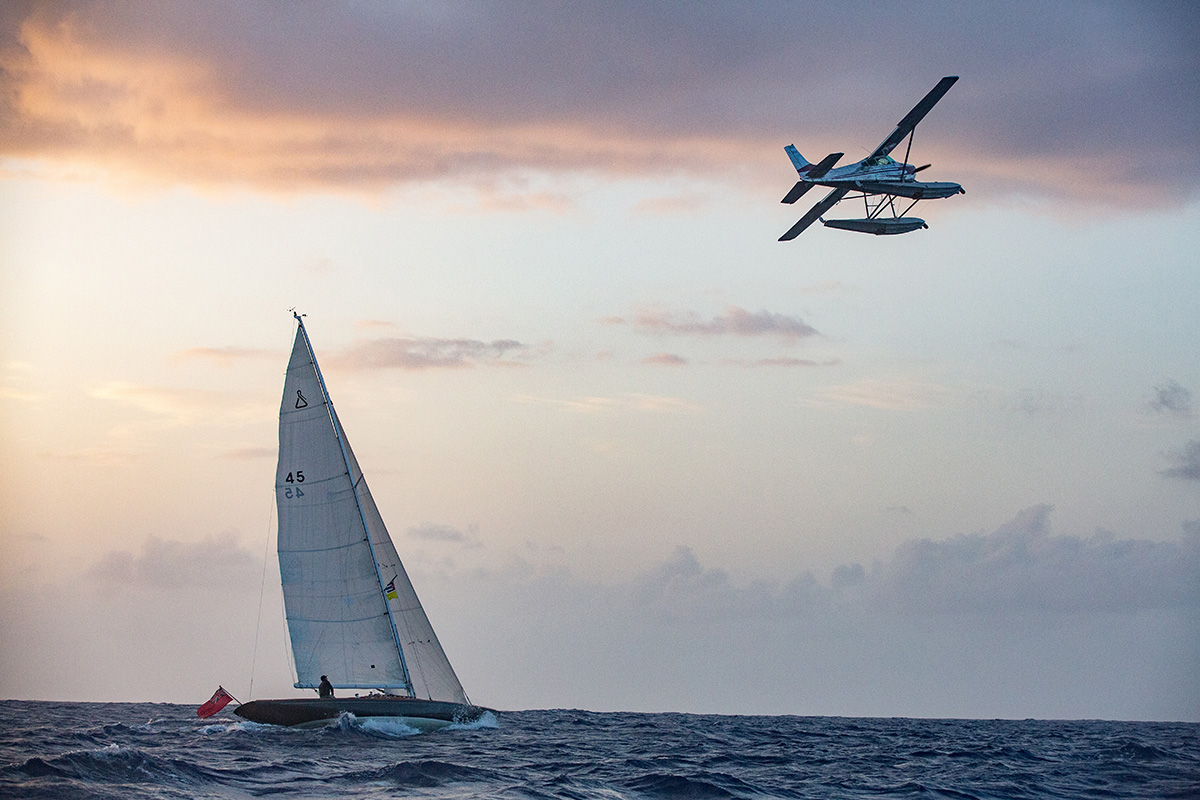 Spirit 46 yacht and a seaplane in No Time To Die
© 2021 Danjaq, LLC and Metro-Goldwyn-Mayer Studios Inc. All rights reserved
Inspired by the classic, sleek sailing yachts from the 1930s, all Spirit yachts are custom designed and built by a team of world-class craftsmen at Spirit's waterfront headquarters in Suffolk on the east coast of the UK.
With long overhangs, flush decks and a slim waterline profile, the Spirit 46 shows all the design features of a timelessly modern classic yacht. Handcrafted from sustainable wood and with space for up to four people, the Spirit 46 is a popular choice for owners looking for a powerful racing yacht, a simple coastal cruiser, or a combination of both. With an efficient sail plan and a flat run aft, the Spirit 46 is capable of reaching speeds of up to 18 knots.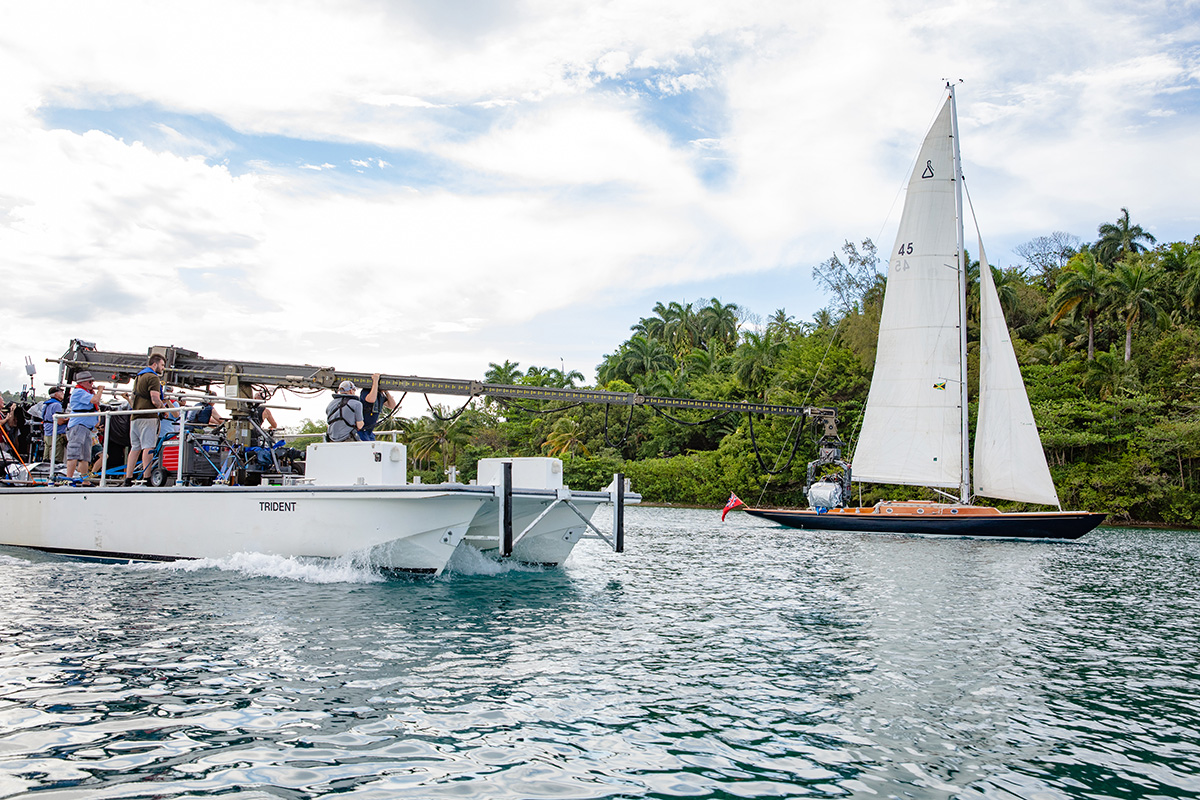 No Time To Die Filming in Jamaica
© 2021 Danjaq, LLC and Metro-Goldwyn-Mayer Studios Inc. All rights reserved
While Spirit Yachts has a portfolio of existing designs from daysailors to superyachts, each yacht is tailored to an owner's criteria, which means that each Spirit yacht is absolutely unique.
Spirit Yachts' partnership with EON Productions on the James Bond films began when a Spirit 54 was chosen to play in the 2006 film Casino royale.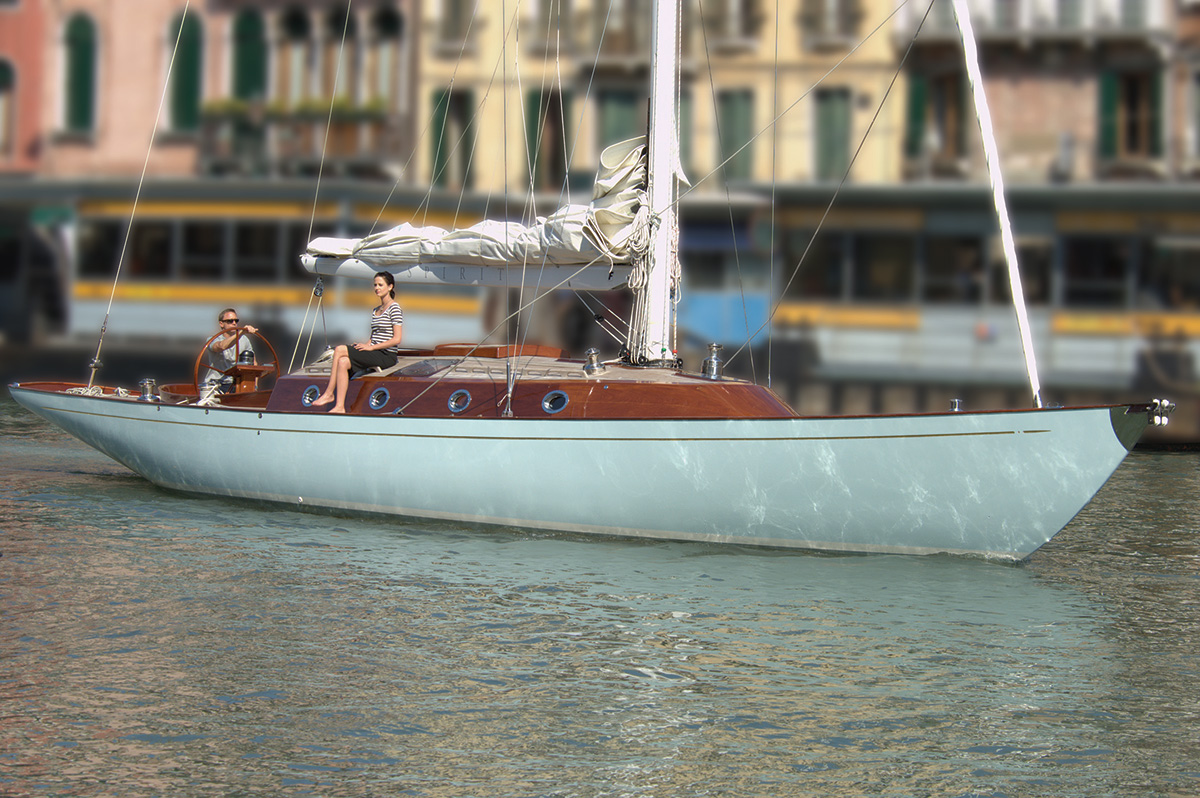 Bond and Vesper sail to Venice on a Spirit Yacht in Casino Royale
© 2006 Danjaq, LLC & United Artists Corporation
Casino royale offers an unforgettable scene with James Bond and Vesper Lynd sailing to Venice aboard a Spirit 54 yacht. The yacht (a 54-foot design called Spirit) was handcrafted by the skilled boat building team at Spirit Yachts in Suffolk and shipped to the Bahamas for filming. From there, Spirit Yachts sailed her to Puerto Rico and the British Virgin Islands to film. After filming in the Caribbean, the yacht was shipped to Croatia and sailed on to Venice. During filming in Venice, the yacht's rig was retracted and extended a total of 10 times to fit under several canal bridges. She was the first sailing yacht to sail up the Grand Canal in 300 years.