Rossinavi yachts
Rossinavi is one of the most renowned yacht builders in the industry. After a turbulent year last year, the Italian shipyard presented its flagship superyacht – the 70-meter-long Polaris. After four years of construction, the superyacht has finally reached the high seas.
Formerly known as Project King Shark, Polaris is well equipped for the warm currents of the Caribbean to the freezing temperatures of the extreme polar regions. The ice class ship was commissioned by a private customer and exceeded expectations in every way.
"Polaris is a 70m Ship in which our design skills and technical know-how are perfectly combined. The complexity of this project, thanks to the skills acquired, required a very specific step-by-step approach. "Federico Rossi, Rossinavi's chief operating officer, said in a statement. "Polaris is the masterpiece in which lines and elegance show the harmony typical of a modern yacht," he added.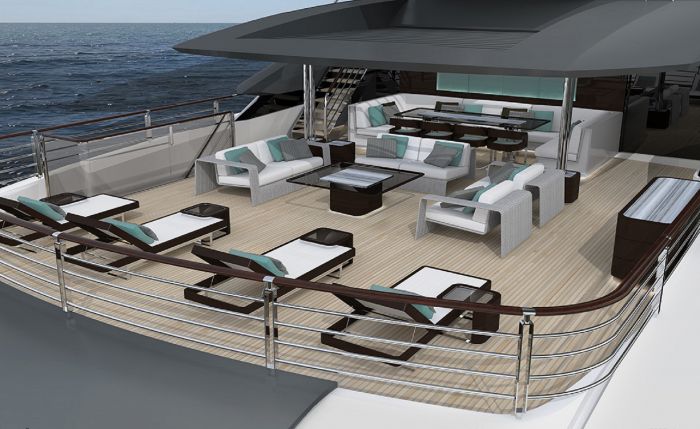 Rossinavi yachts
Polaris features interior and exterior design by the talented Enrico Gobbi of Team for design. Sporty clean, elegant lines with black windows that run along their entire length make a strong, great visual statement. The interior of the 1.542GT is inspired by the refined taste and preferences of the customer. The textiles, furniture and materials used for the superyacht all come from high-end international brands and form a picturesque painting that Rossinavi describes as "luxurious and distinctive, but warm and inviting". Polaris can accommodate up to 12 guests in six spacious cabins along with a crew of 17 crew members in 10 crew cabins. The master suite has its own deck and private deck with an ultra-zen waterfall.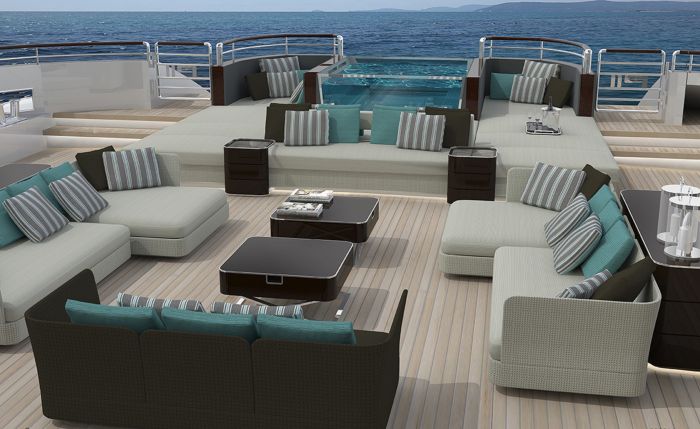 Rossinavi yachts
Given the long cruises on this superyacht, Polaris offers plenty of entertainment. The waterfall is the highlight of the yacht; The main deck also has a soundproofed cinema. The 20-foot infinity pool, a wellness center with a fully equipped gym, sauna, hammam, massage room, and yoga area are also located on the main deck. Polaris has space for six jet skis and two tenders. It is also capable of accommodating a fully custom sedan tender that is fully built into Rossinavi's shipyard.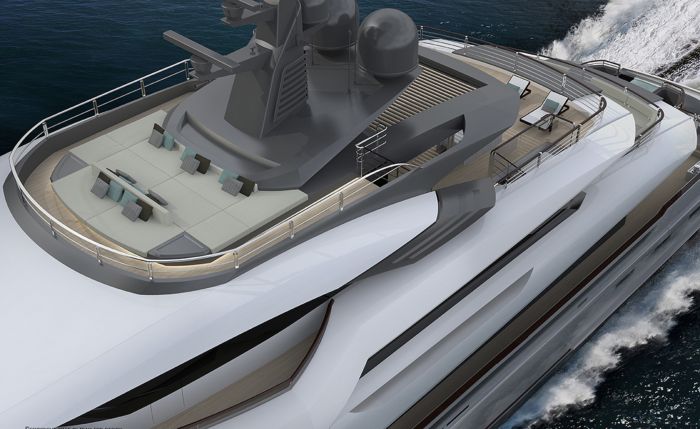 Rossinavi yachts
"The neat and elegant forms of the yacht are underlined by long, continuous black window surfaces with curved details that soften and characterize the general cleanliness of the structure. Our goal was to open the interiors to the outside and ensure a continuous view of the ocean through the decks. This was not achieved by creating large invasive openings, but by designing nifty, long and slender windows that allowed us to achieve the same goal, "says Enrico Gobbi of Enrico Gobbi – Team for Design.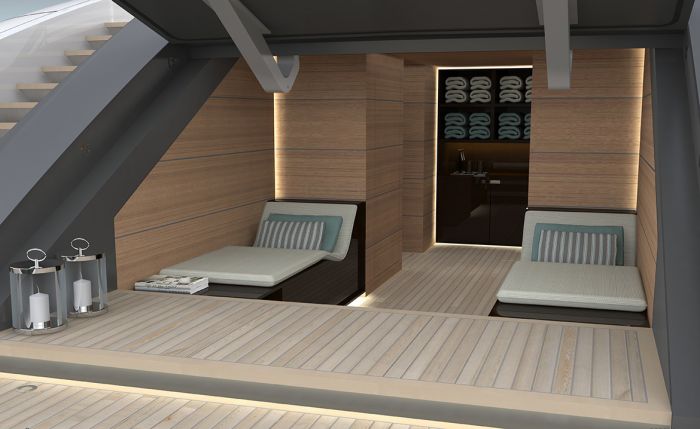 Rossinavi yachts
Rossinavi yachts
Polaris has diesel-electric propulsion and structural ice certification. The engine can increase a top speed of 17 knots and travel 6,000 nautical miles while its cruising speed is 15 knots. It is also equipped with a dynamic anchoring system, which enables anchoring if necessary regardless of temperature and climate.