Bugatti
Bugatti and aviation have a long history. From hand-drawn racing scenes on and in the vehicle made of diamond-cut aluminum, the limited Chiron Sport 'Les Légend du Ciel' is the brandThe ultimate tribute to French aviation!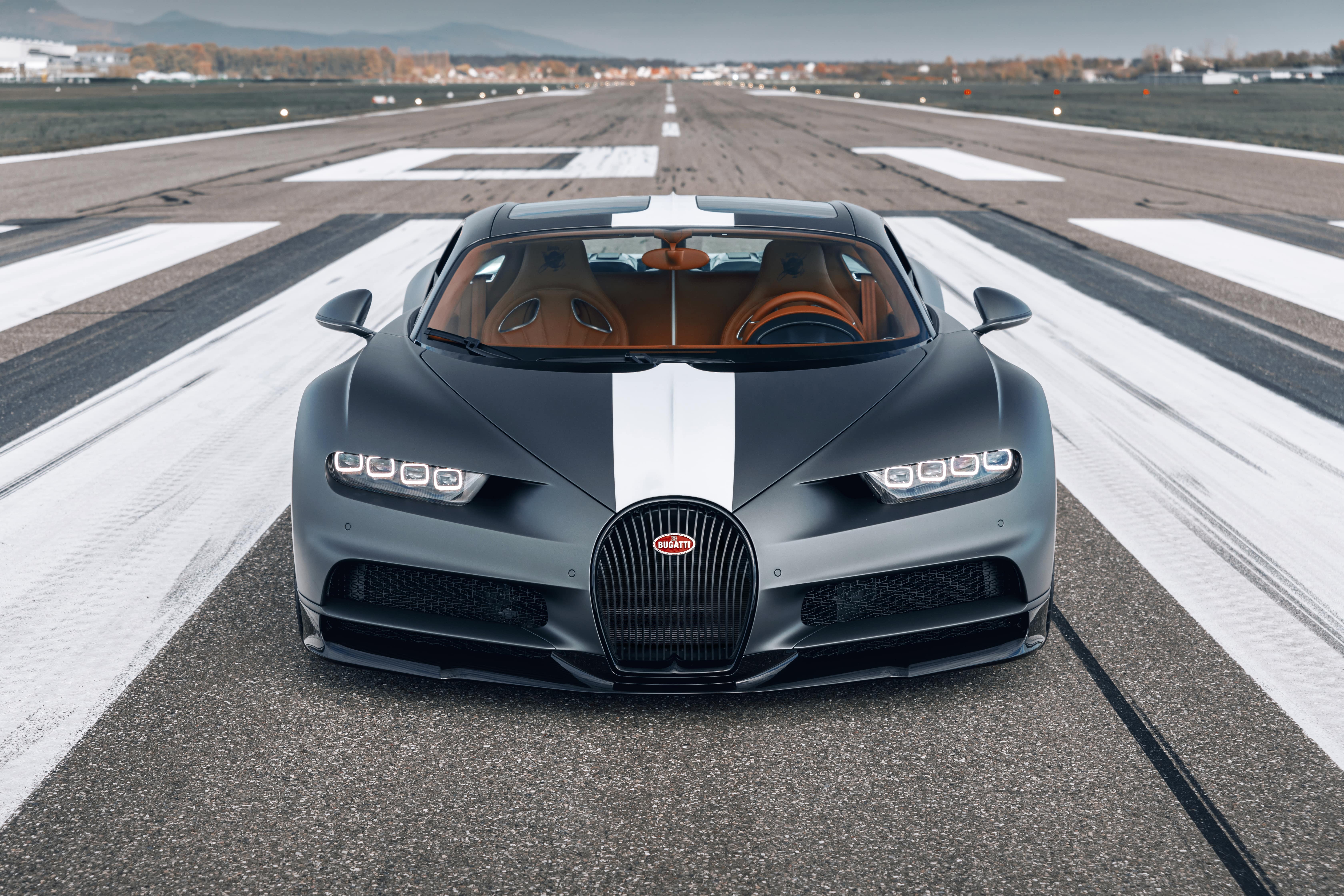 Bugatti
"Bugatti has been closely associated with aviation since the company was founded more than 110 years ago. Many successful Bugatti racing drivers such as Albert Divo, Robert Benoist and Bartolomeo 'Meo' Costantini flew for the French Air Force. The French aviator legend Roland Garros privately drove a Bugatti Type 18 in order to be just as fast on the road as in the air, "says Stephan Winkelmann, President of Bugatti.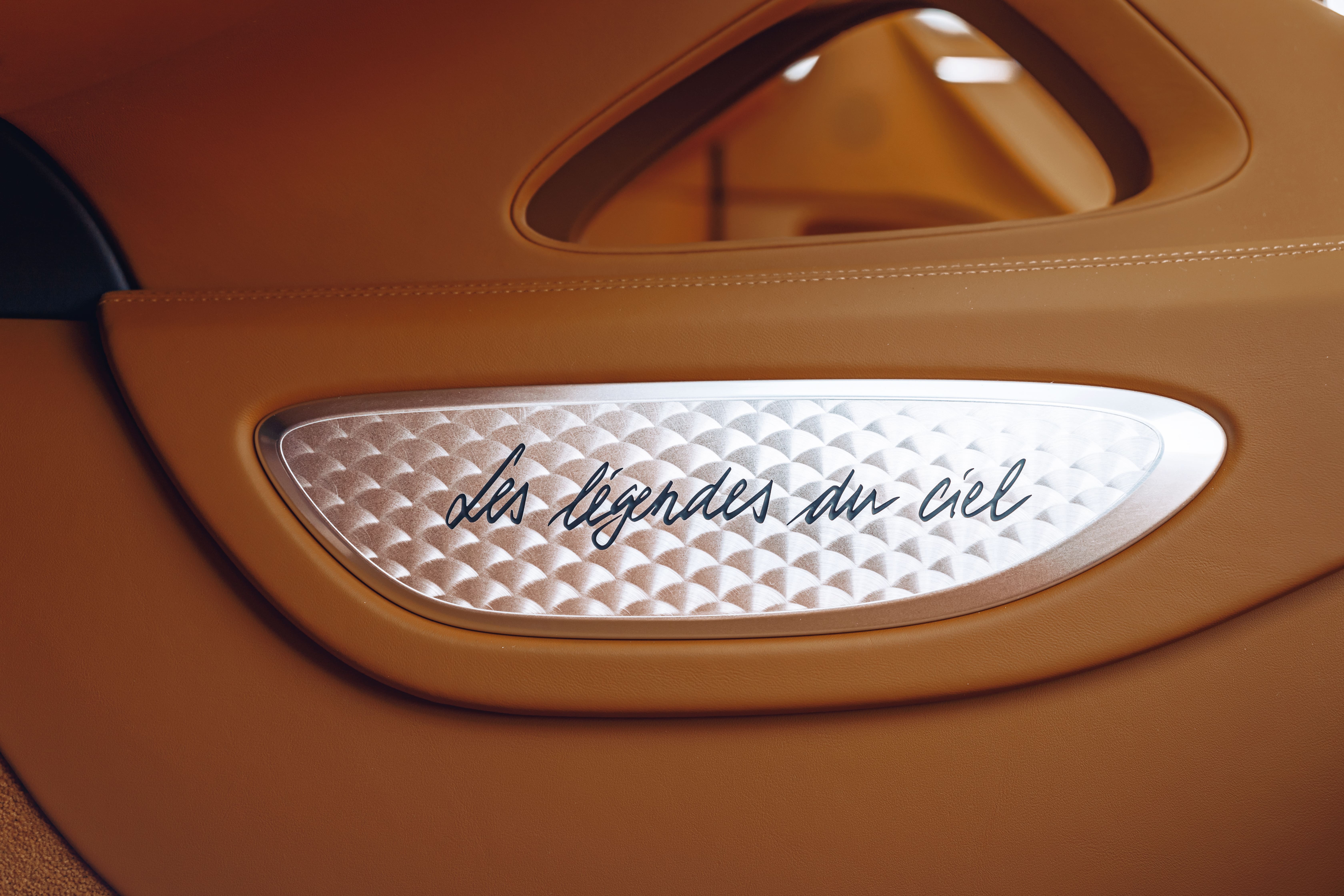 Bugatti
Company founder Ettore Bugatti has always been inspired by aviation and admired the fearless character and technical know-how of its drivers, who were fascinated by high speeds – and also mastered them. The combination of these two elements resulted in the Bugatti Chiron Sport Les Légend du Ciel edition.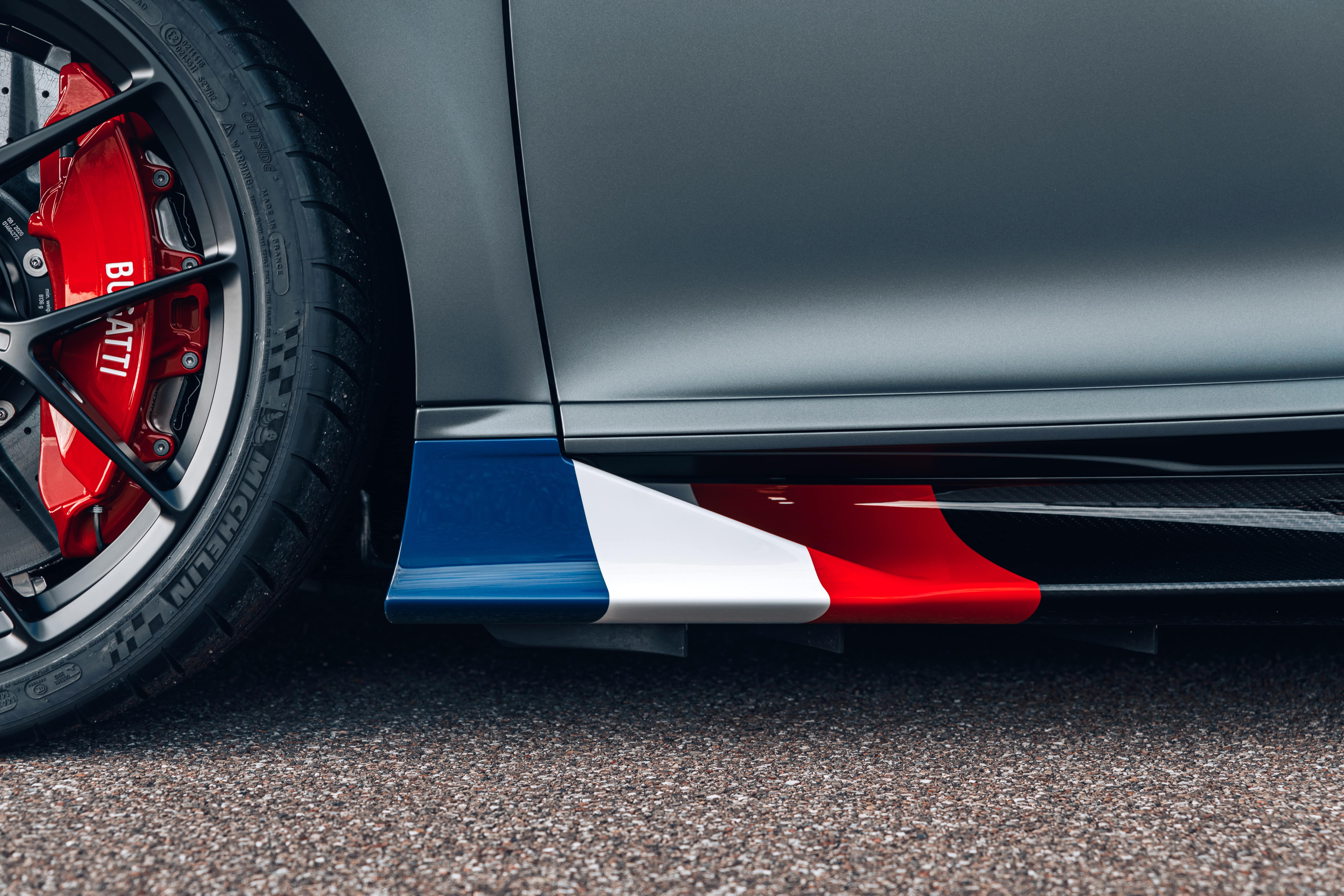 Bugatti
The edition of Les Légends du Ciel, limited to just 20 copies, is based on the Chiron Sport. The matt gray paintwork 'Gris Serpent', a modern interpretation of the aircraft's exterior color from the 1920s. The high-contrast central stripe with white sheen and the Le Bleu-Blanc-Rouge tricolor in blue, white and red adorn the front area of ​​the side skirts made of exposed black carbon fiber and contribute to the appearance of the super sports car. The front wings are decorated with the Les Légende du Ciel logo, the door openers project the edition logo onto the floor when the doors are opened.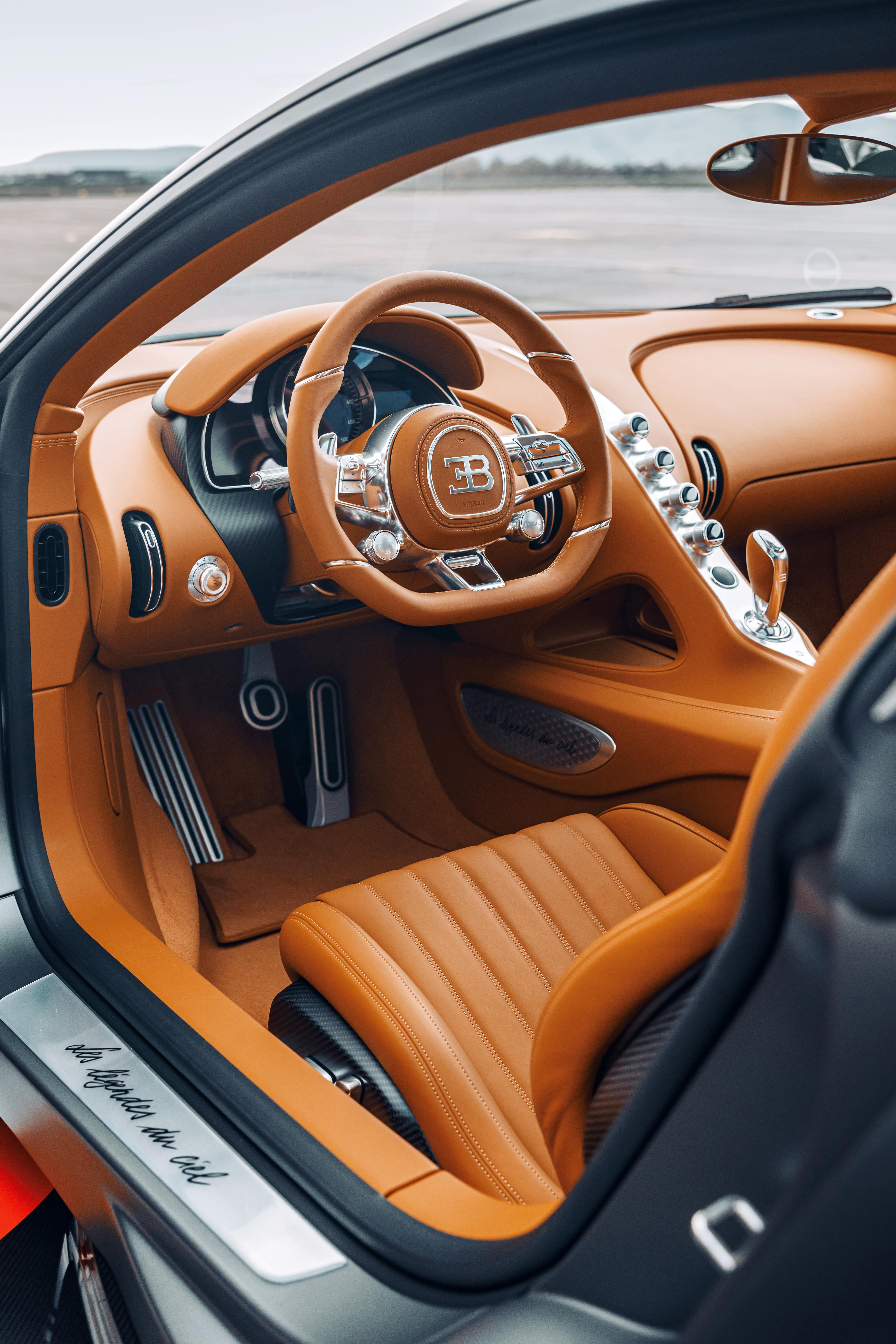 Bugatti
The vehicle has a special full leather interior with hand-drawn sketches and diamond-cut aluminum. Bugatti uses fine "gaucho" leather for the entire vehicle interior of the Chiron Sport Les Légend du Ciel. The natural material is only contrasted by aluminum cladding, an aluminum inlay with the logo 'Les Légend du Ciel', which can also be found on the headrests, is also numbered.
The Chiron Sport Les Légend du Ciel with a W16 engine and a displacement of 8.0 liters delivers 1,500 hp and 1,600 Newton meters of torque. The top speed is electronically limited to 420 km / h. Bugatti began production of the Chiron Sport Les Légend du Ciel towards the end of 2020, each costing $ 3.4 million net.
Here are a few more pictures of the beautiful, aviation-inspired sports car.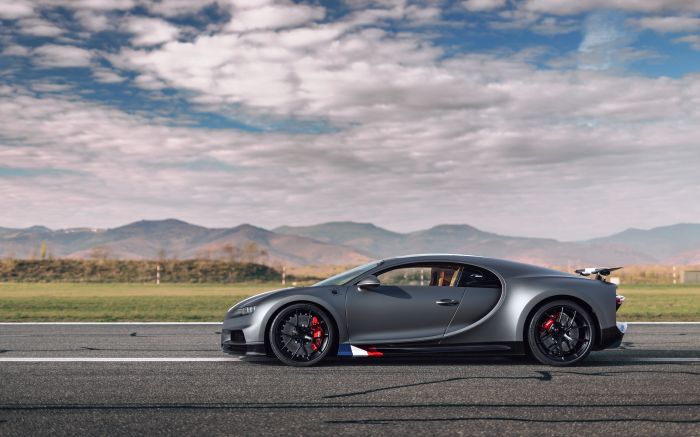 Bugatti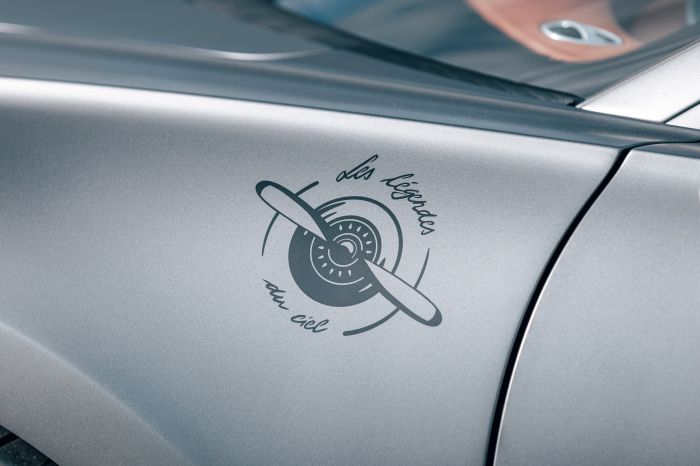 Bugatti
Bugatti